Tom Chandler & Associates, Inc
Tom Chandler and Associates, Inc is a design firm based out of Little Rock, AR which has been in business since 1980. Our clients span the country ranging from Arkansas to Hawaii, North Carolina, Maryland, Washington D.C., California, Florida, Tennessee, Texas, Oklahoma, Louisiana, and all points in between. Our design work is as varied as the states we travel. We are a full service design team.
2210 Cantrell rd.
Little Rock, AR 72202
501.372.4278
Tom Chandler, an Arkansas native, was educated in Oklahoma and graduated with a degree in business. Tom has owned Tom Chandler and Associates, Inc since 1980. In 1981, he began teaching Interior Design and two years later opened the Chandler School of Interior Decorating in Little Rock, AR. Although his work schedule keeps him quite busy, beginning each work day at 5:00 a.m. He always finds time to help others and greet the day with one of his famous quotes: "Get up early and be the best that you can be!"
One Day Home Make Over
Known as the "Miracle in a Day", Tom and his team come into your home and rearrange your existing furniture, accessories, and art to make your home the best it can be by working with what you already own.


Complete Home Move In
When a client purchases a new home, the Chandler Team will come and completely move you into your space. Depending on the home's size, it may take a few days or up to one week. We only ask that you have your closets and kitchen unpacked and organized - leave the rest up to us! If necessary we will secure the boxes and even pack your things for you. Whether this be to a larger home, to a smaller space, or even into an assisted living facility; we will gladly help.


New Construction and Renovation Consultation
If you are building a new home or it is a remodel of a home, we can help from the floor plans up. We will meet with you and your architect to make sure your plan functions well. You would be amazed at the simple changes we can make to a floor plan to make your home a better place. Chandlers will then be on board to help you with all of your selections such as: flooring, paint, counter top. electrical/lighting, brick, doors/cabinetry, and anything that you are required to select in building your home.


Window treatment
and Custom Bedding
If you are in need of window treatment, we will schedule a consultation with you and our fabricator on location to design the window treatment. Once we have selected a fabric, then a quote will be given for your financial approval
outdoor Design Consultation
We work in your outdoor living spaces as well.
Design Consultation
Maybe you just need ideas for a room, or a paint change, a new sofa or maybe its just you need items to be upholstered. We do those types of design consultations as well. It can be an hour or as much time as you need.


Chandler School of Interior Decorating
With tips from this insightful 10-week course you will hone your own decorating style, cover hundreds of "Do's and Don'ts", and learn how to: optimize traffic flow, place furniture and art, arrange bookshelves, accessorize, perfect lighting, select paints, fabrics, and window treatments


Holiday Decorating
Our Holiday decorating starts at the end of October until mid December. We can obtain items from your attic, storage building, or wherever they are and decorate your home inside and out. Once the holiday is over, we can return to take down and put things back in storage for you.
Chandler SChool of Interior Decorating
Dean of Design
A consultant to professionals and homeowners alike, Tom Chandler, with his exclusive school of decorating, will take you behind the scenes of the design world. Part psychologist, part entertainer, and 100 percent interior decorator, Tom Chandler will unveil his tricks of the trade.
Lectures
With tips from this insightful 10 week course you will hone your own decorating style, cover hundreds of "Do's and Don'ts", and learn how to: Optimize traffic flow, Place furniture and art, Arrange bookshelves, Accessorize, Perfect lighting, Select paints, fabrics, and wind treatments
Home tours
Visit local homes and receive a guided tour by Tom . This is a great opportunity to walk through and experience all the techniques you have been learning during your course.
Resource tour
Visit local resources with Tom around Little Rock. You will be introduced to the owners and get to learn about their experience with the retail aspect of interior design.
Details
We are fully accredited by the Arkansas State Board of Career Education. There is a Fall semester. Class meets for ten weeks, every Tuesday night from 6-8pm. Total cost for the class is $650. This includes your $200 deposit to reserve your space. Class size is limited.
Call today for more information and to reserve your spot: 501.372.2764
Dallas
For an additional fee we offer an opportunity to students and friends to go on a two day trip to Dallas with Tom and the team. While in Dallas we travel via charter bus to "trade only" resources (including the Dallas Market Center), tour Dallas homes, enjoy a lovely dinner with cocktails, and so much more.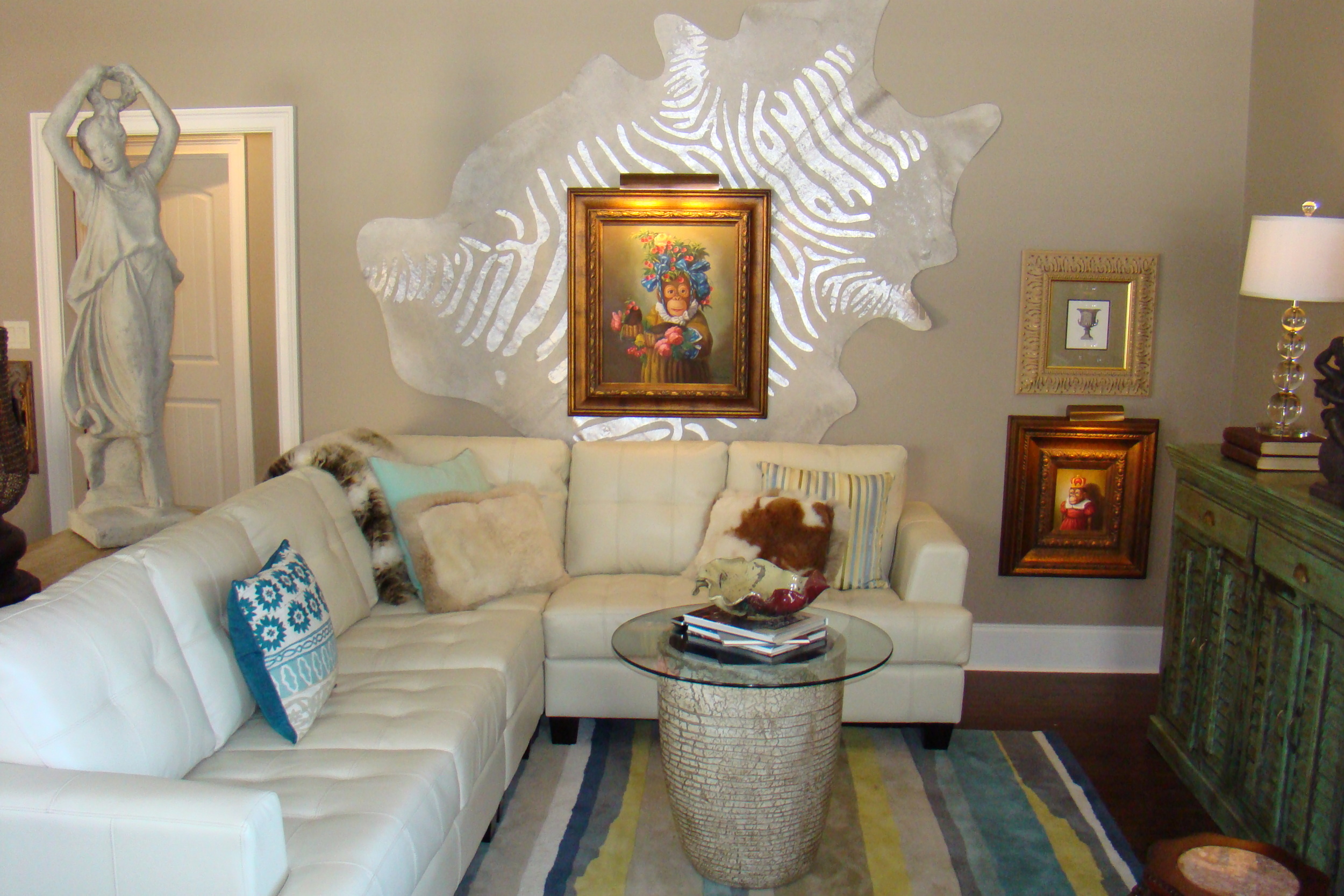 TOm Chandler and Associates, Inc
2210 Cantrell Rd. Little Rock, AR 72202
501.372.4278